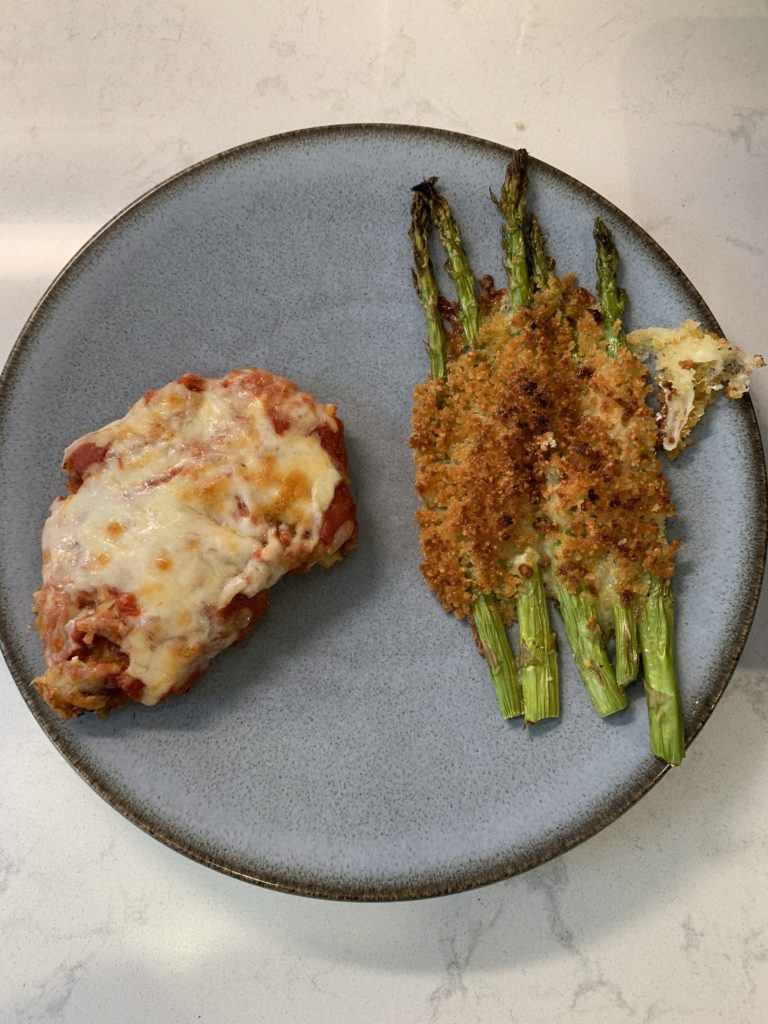 Ingredients:
5-6 Chicken Breasts
Eggs (for Egg Wash)
Panko Bread Crumbs
Ragu Traditional Tomato Sauce
1 8oz package Shredded Mozzarella Cheese
Directions:
Preheat oven to 450
Take raw chicken breasts and cover in egg wash
Place both sides of chicken breasts in panko bread crumbs and cover
Heat 1/2 cup olive oil in skillet on stove on medium heat
Cook chicken on skillet until brown on each side
Remove from skillet and place in baking dish
Pour tomato sauce over each chicken breast until covered
Sprinkle mozzarella cheese over each chicken breast until covered (or as desired)
Bake 450 for 15-20 min until cooked all the way through.
Serve with spaghetti noodles or without. We like it with our roasted asparagus and cheese.