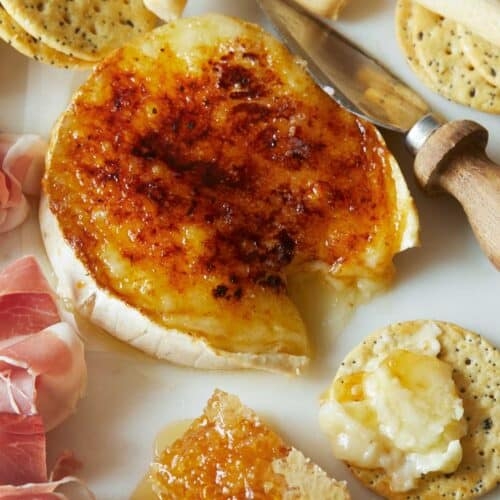 INGREDIENTS:
1 (8 ounce) wheel triple cream brie, top rind cut off
1 tablespoon honey, plus more for drizzling
1 tablespoon turbinado sugar
Crostini, crackers and/or crudité for serving
DIRECTIONS:
Preheat broiler.
Place brie onto a heatproof plate, cut-side up. Spread honey evenly over the top of the brie and top with an even layer of sugar.
Place brie under broiler and broil for about 1 minute or until sugar melts and caramelizes.
Remove from heat and allow sugar to cool and harden, 1 to 2 minutes.
Serve with crostini, crackers or crudité.
Original recipe available here.