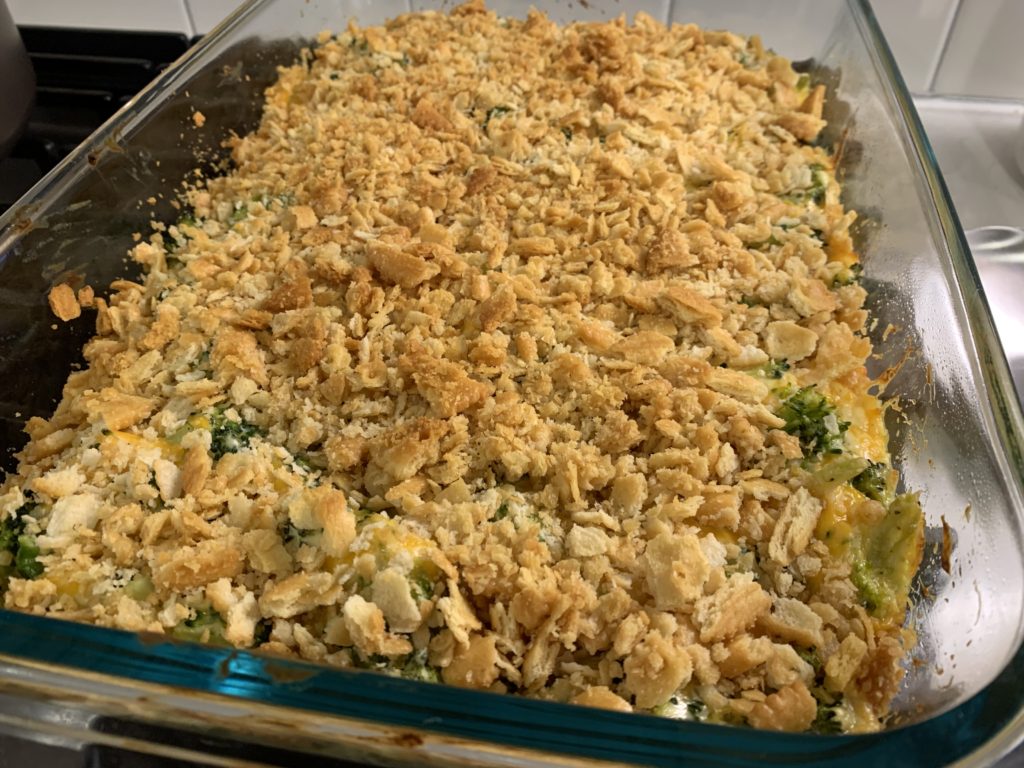 This broccoli and cheese casserole is made with fresh broccoli and topped off with buttery Ritz crackers for the perfect crunchy topping!
INGREDIENTS
32 ounces fresh broccoli florets
10 ounces cream of chicken soup
1 cup sour cream
1 1/2 cups shredded cheddar
1 teaspoon salt
1/2 teaspoon cracked pepper
1 1/2 cups crushed Ritz crackers
2 tablespoons melted butter
INSTRUCTIONS
Preheat oven to 350 degrees. Spray a 9×13 baking dish with non-stick spray.
Add the broccoli to a large microwave safe bowl along with ¼ cup of water. Cover tightly with plastic wrap and microwave for 5 minutes. Let stand, covered, for 2 minutes.
Carefully remove the plastic wrap and drain the liquid.
Add the cream of chicken soup, sour cream, salt, pepper, and cheddar to the bowl with the broccoli and stir well to combine.
Pour broccoli mixture into prepared baking dish.
Top with the cracker crumbs and drizzle with the melted butter.
Bake for 30-40 minutes, or until broccoli is as tender as you'd like and cheese is fully melted.
Serve immediately.
Original recipe available here.