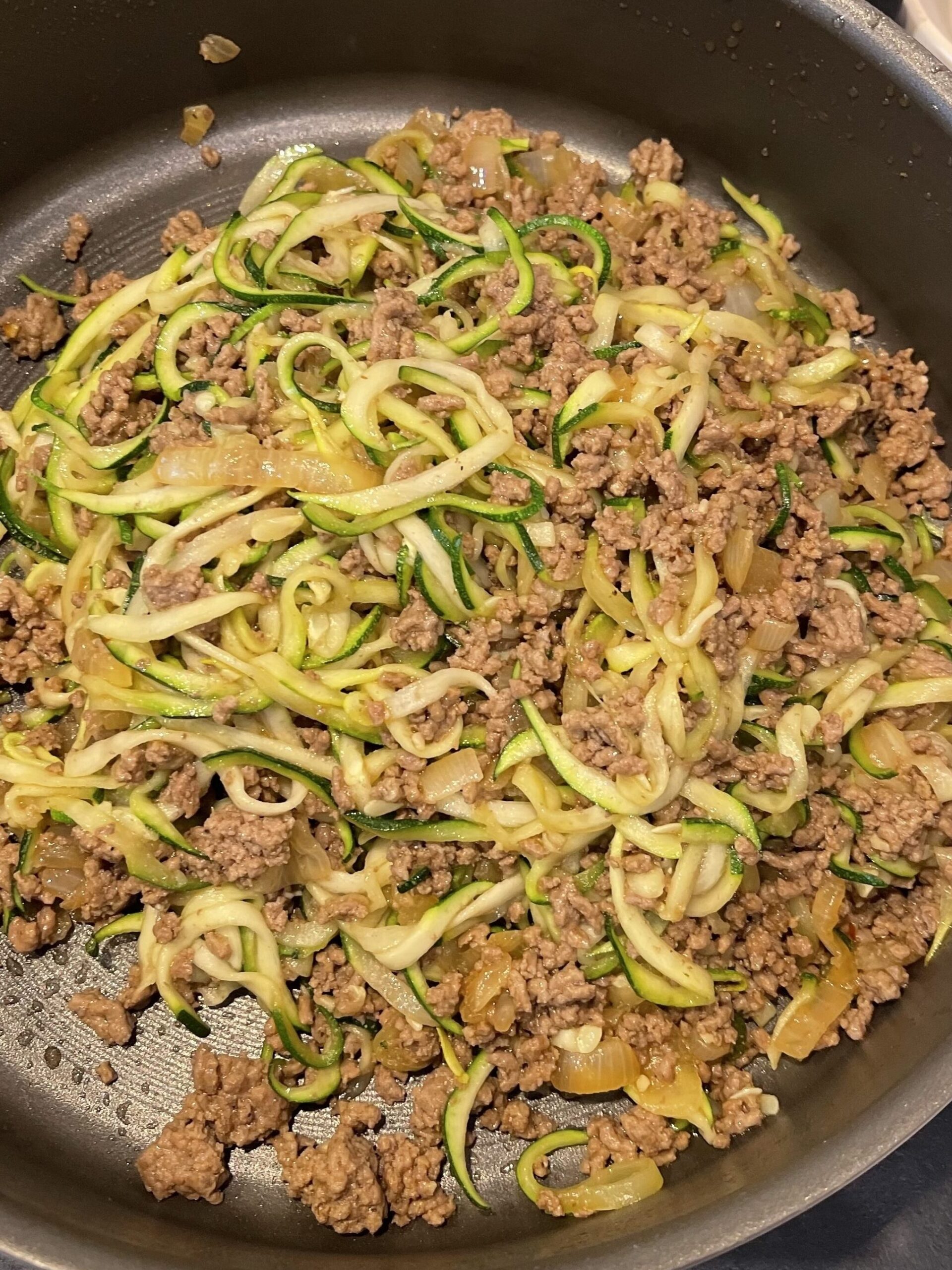 Ingredients:
3-4 medium zucchinis
1 tbsp avocado oil
1 tbsp sesame oil
2 garlic cloves- finely minced
1 onion- sliced
1 lb ground beef
salt and pepper
4 tbsp low sodium soy sauce
1 tbsp unsweet applesauce
1 tsp BBQ sauce
1 tsp red pepper flakes
Directions:
Spiralize zucchinis and transfer to a large bowl lined with a clean towel. Sprinkle with salt and set aside.
Add soy sauce, applesauce, bbq sauce and red pepper flakes to a small bowl. Whisk to combine. Set aside.
Heat a large deep skillet over medium high heat and add avocado and sesame oils. Add onion and garlic to pain and cute until onions are tender and garlic is fragrant (about 3-5minutes) Season with a little salt and upper.
Add ground beef to skillet. Cook the beef until its browned, about 3-5 minutes.
Add the sauce to ground beff mixture and stir to combine. Turn the heat up a bit and continue to cook the mixture until the meat begins to caramelize a bit.
Squeeze as much liquid out of the zucchini noodles as you can and add to the skillet with beef mixture.
Stir until noodles are warm through, about 2-3minutes.
Serve and enjoy!