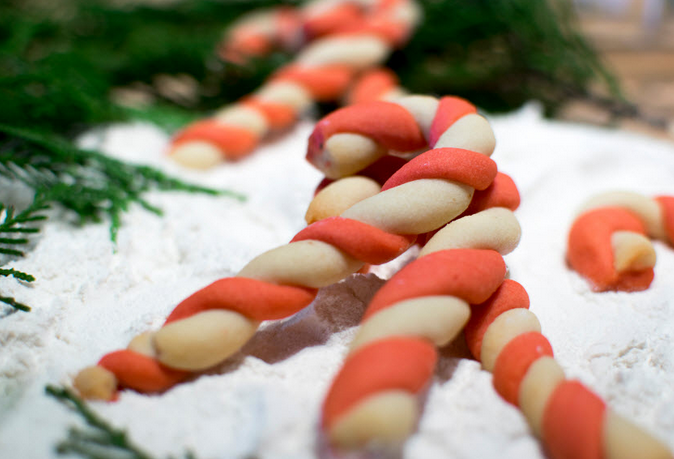 1 cup Shortening (Half Butter)
1 cup Powdered Sugar
1 Egg
1 tsp. Vanilla
2 1/2 cups Flour
1 tsp. Salt
1/2 tsp. Red Food Coloring
Heat oven to 375. Mix shortening, sugar, egg and flavoring. Mix flour, salt and stir in. Divide dough in half. Blend food coloring into one half. Roll 1 tsp. of each color dough into strips 4 inches long on a lightly floured board. Place strips side by side and twist. Put on ungreased baking sheet. Curve tops. Bake 9 minutes.
Original recipe available here.