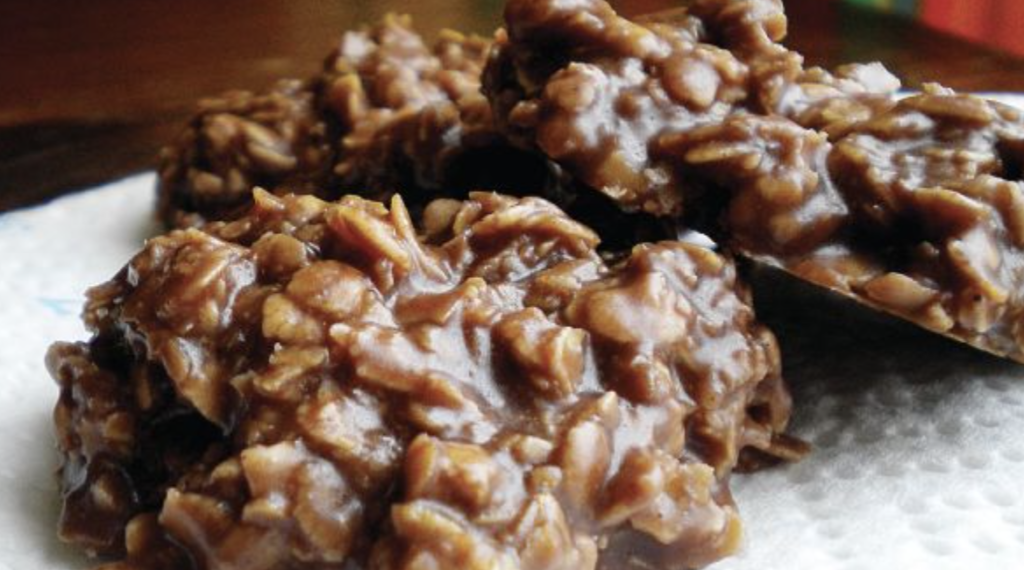 Ingredients:
1/2 cup butter 
1⁄2 cup milk
2 cups sugar
Dash of salt
4 TBSP coca powder
1⁄2 cup peanut butter
1 teaspoon vanilla
3 cups quick cooking gluten free oats
Directions:
Combine butter, milk, sugar, salt and cocoa
Bring to boil and cook for 90 seconds.
Remove from heat
Stir in peanut butter until it dissolves
Add oats and vanilla and mix well
Drop by teaspoons onto cookie sheet
Cool for 30 minutes or until set.
Original recipe available here.