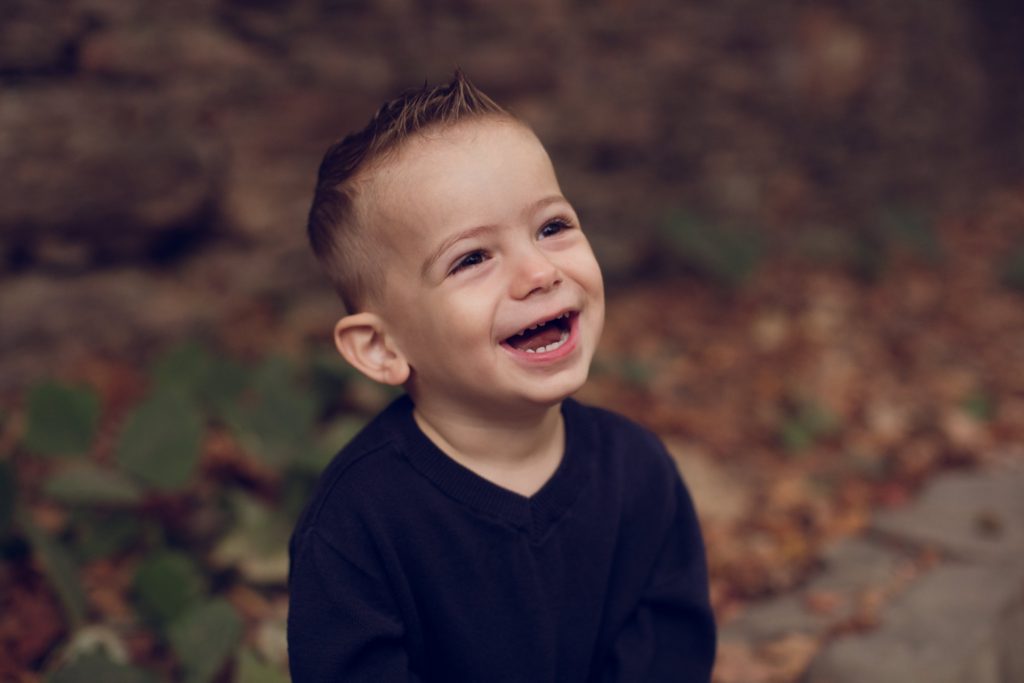 Our boy is 2.5 years old today! Wow how time flies. He is officially our little man and no longer a baby. It's hard to believe how fast the time goes. Jude weights 29lb and is 36in tall. He wears 2T and 3T tops and bottoms (depending on the brand) – Carters he is mainly wearing 3T – pants are still a little long and Gap he is wearing 2T pants and both sizes in tops.
He is full on boy and loves to run and jump and climb. Lots of climbing and jumping! Bounce houses and climbing walls are some of his favorite things. He loves using his "skateboard" (kitchen step stool) to help make pb&j or pizza for dinner. He still loves his paci but only gets it at night time. He likes to talk about the potty a lot and knows he gets candy if he goes but he is still holding strong to those diapers and usually says "its broken" whenever we sit him on the potty to try. 🙂
He loves balls and trucks and so many of his toys. His favorite color is currently purple and his favorite shirt is Superman and favorite pjs are Christmas or spiderman with a cape! He is super sweet and hugs his sisters when he sees them in the hallway at school and always wants to know why they are crying or upset. He is a big helper and will bring them toys as long as they don't want one of his!
Halloween was a big hit and we are still watching Toy Story's and Mickey's Halloween shows on repeat. Hoping we can transition to Thanksgiving and Christmas over the next couple of weeks.
I love our happy and growing boy!