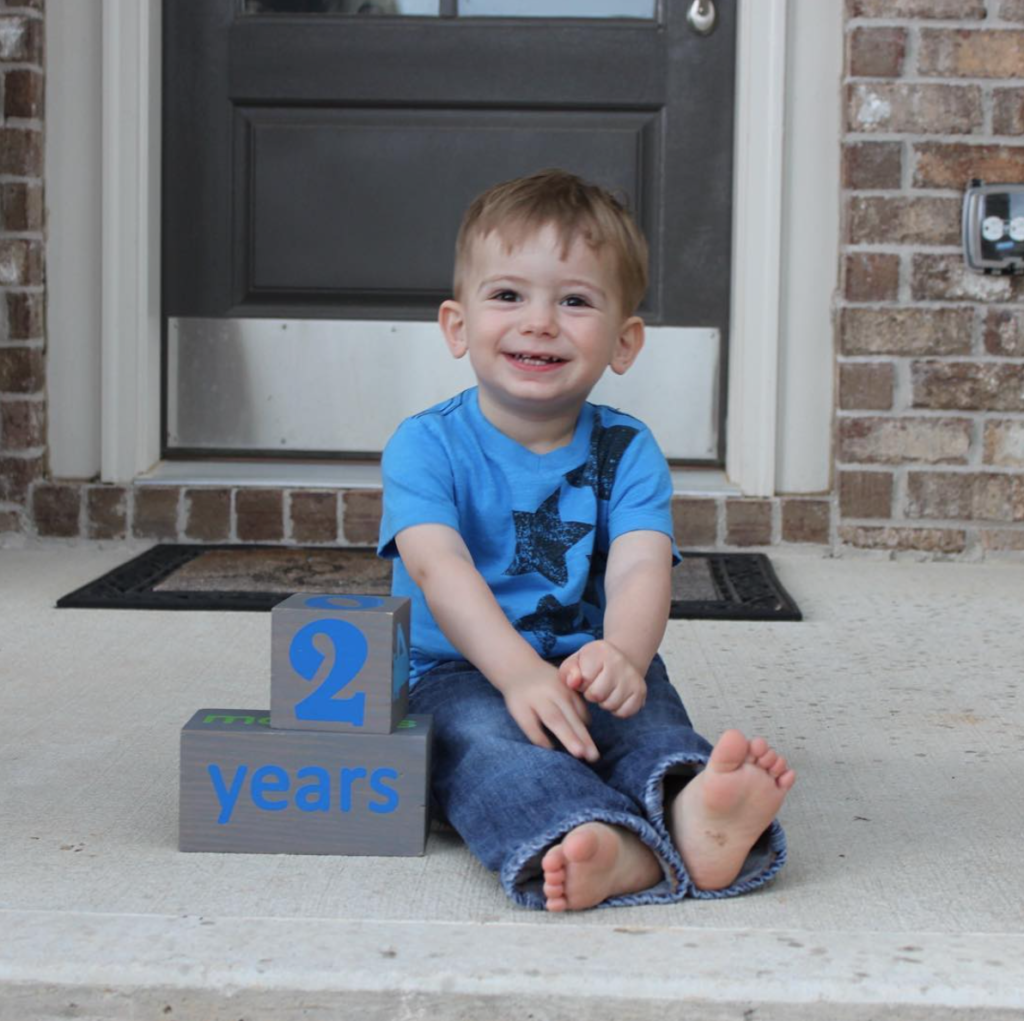 TWO. Happy Birthday to our sweet boy Jude William. Hard to believe you joined our family just two short years ago! Jude loves and adores his "DaDa!" He also loves hugging his sisters and helps me walk them into school every morning, hardly ever leaving their side. He loves to play with his Elmo, Little Tykes car, any type of ball, play doh, coloring and crafts and he loves loves his paci. He reads books to school every morning and at night in his bed. He loves to dance after he takes a bath and talks ALL DAY LONG. ? He is so silly and sweet and loves, loves to cuddle. You find him most often in someone's arms. Our favorite game is chase and he is already an expert at avoiding me when I try to take his picture.
Jude can still fit into some 18-24 month clothes but we are finally phasing those out and wearing all 2T now. He wears size 4 diapers and eats everything we eat. He still loves water and milk (and juice on special occasions) and his favorite foods are probably applesauce, strawberries, taco meat and goldish!
We are so blessed by the gift of our sweet son. Happy Birthday Jude William! We love you!