Over the weekend we had a birthday party for our favorite TWO year old! I can't believe he is two already! The days are long but the years are short.. really short! Here's a recap of everything we did to celebrate our birthday boy!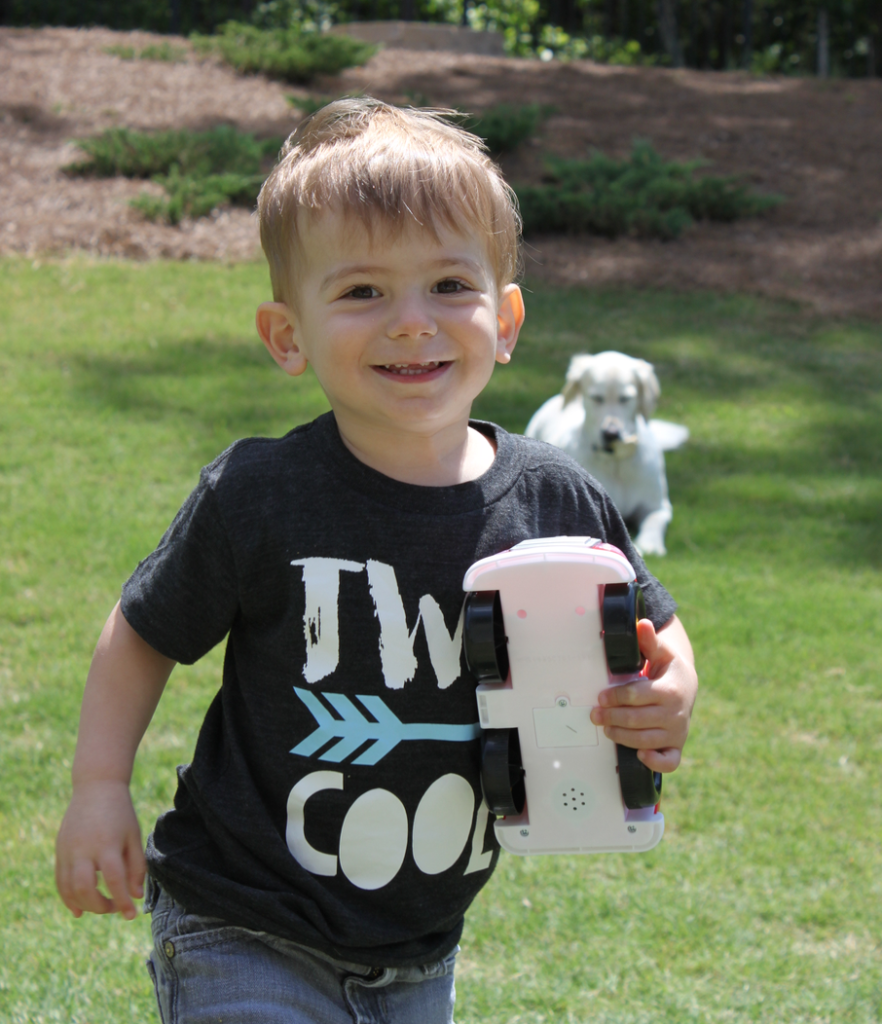 The Outfit 
You can't have a birthday party without the perfect outfit. 🙂 I wanted to get something for Jude beyond the normal birthday shirt with a number on it. I found this cool shirt through VazzieTees on Etsy. It comes in a variety of color combinations. It was perfect for the big day.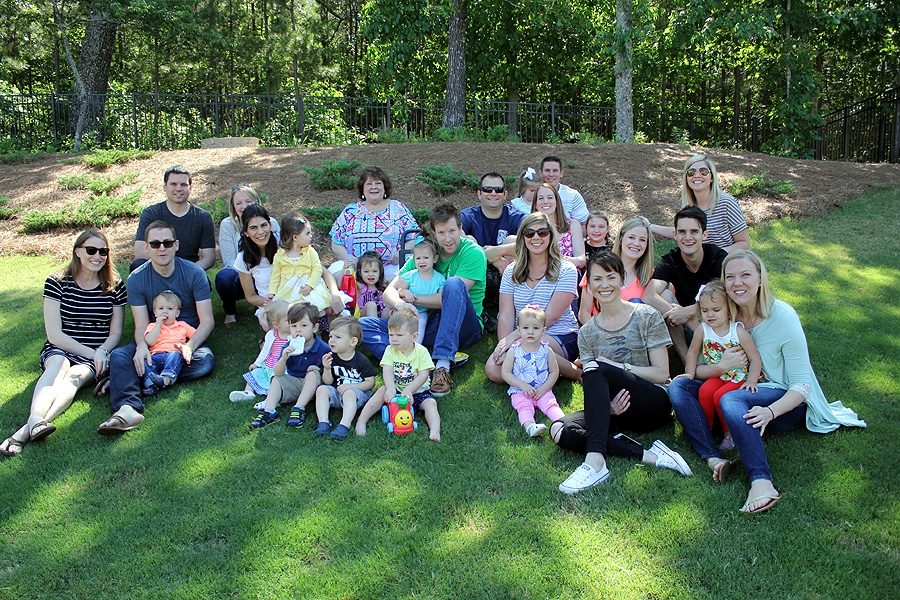 2. The Invitations 
We invited all of the kids from Jude's class to his party. 8 kids and their siblings! That's a lot of pre-schoolers 🙂 We sent an evite this year instead of paper invitations which worked perfectly for the amount of people. We decided to suggest no gifts since we have plenty of toys for our boy already and kept the party to 2 hours. It was the perfect amount of time.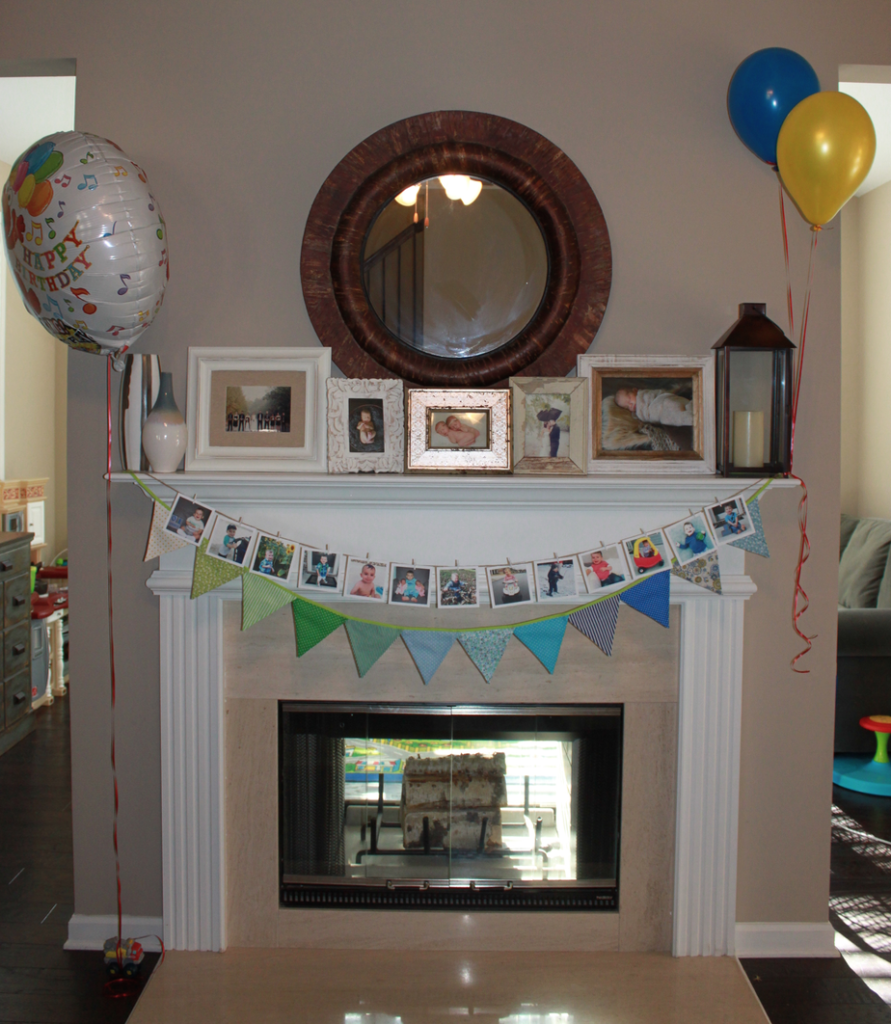 3. The Decor
We aren't big into themes so for Jude's party we opted for Elmo and Sesame Street plates and cups and napkins but then went for general blue, red and yellow colors for the remaining decor. I also printed a picture of Jude from every month of the last year from his 1st birthday to his 2nd and made a banner for over the fireplace. The triangle banner was actually a purchase from GroopDealz about 2 years ago. We had some balloons around the house and then one Elmo balloon that sang "Happy Birthday" as well.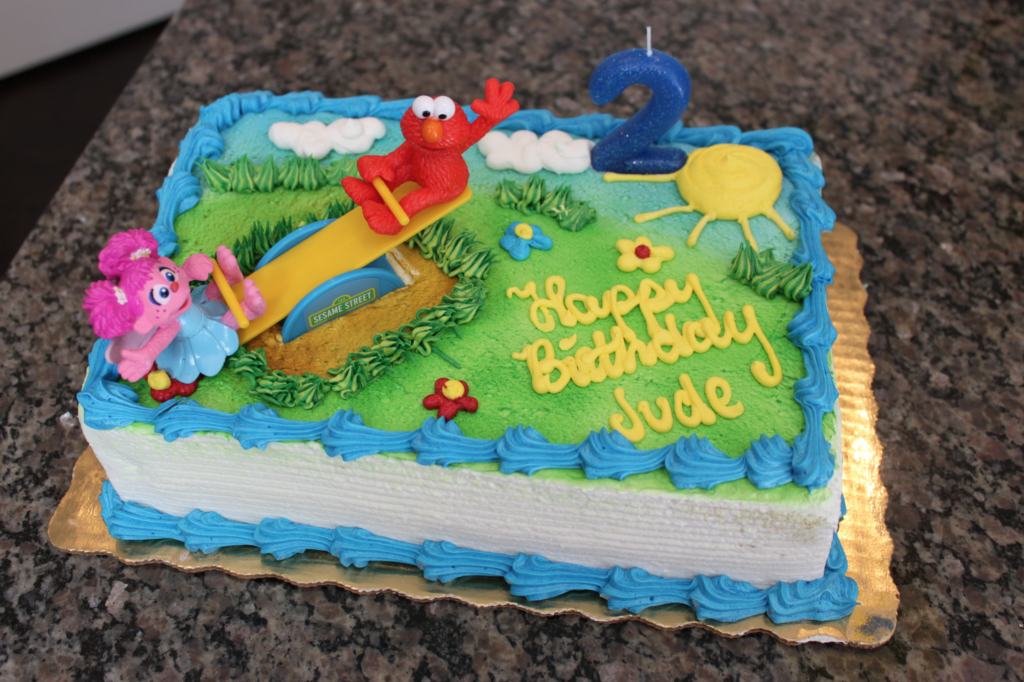 4. The Food
What party would be complete without a tasty spread. Our goal after last year was KEEP IT EASY. We ordered a nugget tray from Chick-fil-A, a fruit tray from Publix, we made pigs in blankets, a sausage and cheese dip for chips and a caramel toffee dip for apples. We also set out individual bags of goldfish from Costco as well as applesauce pouches. There were also several coolers setup with drinks for all ages. To finish it all off we of course went for an Elmo cake from Publix.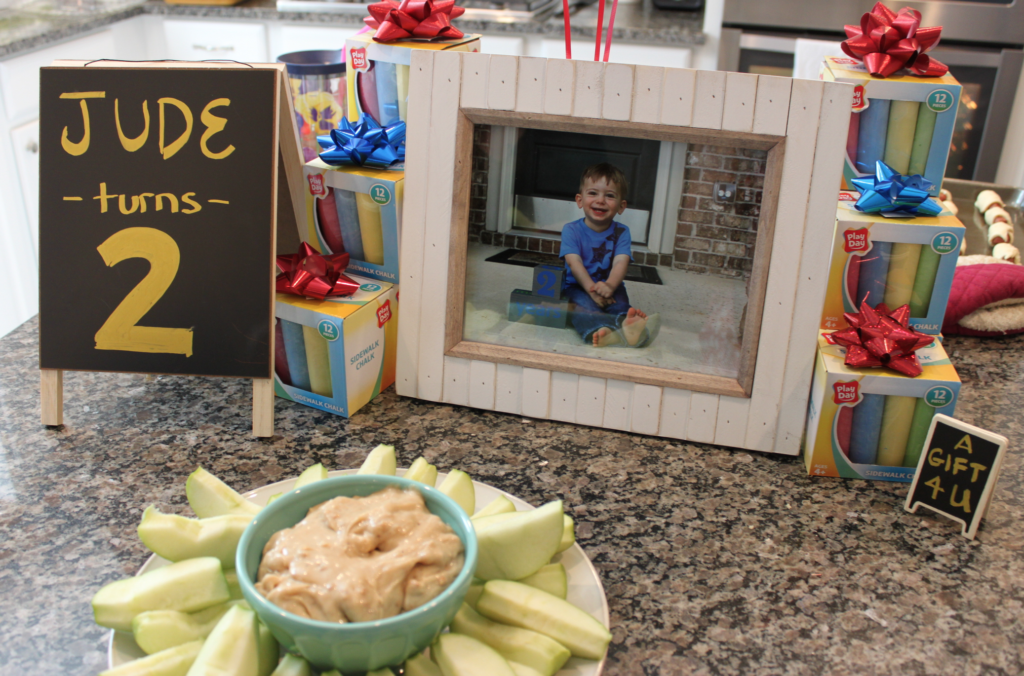 5. The Favors
What two year old doesn't love chalk? I debated what to do for favors (if anything) but then found these boxes of chalk at Wal-Mart for $.97. They were a big hit with all the kids and perfect for a fun giveaway.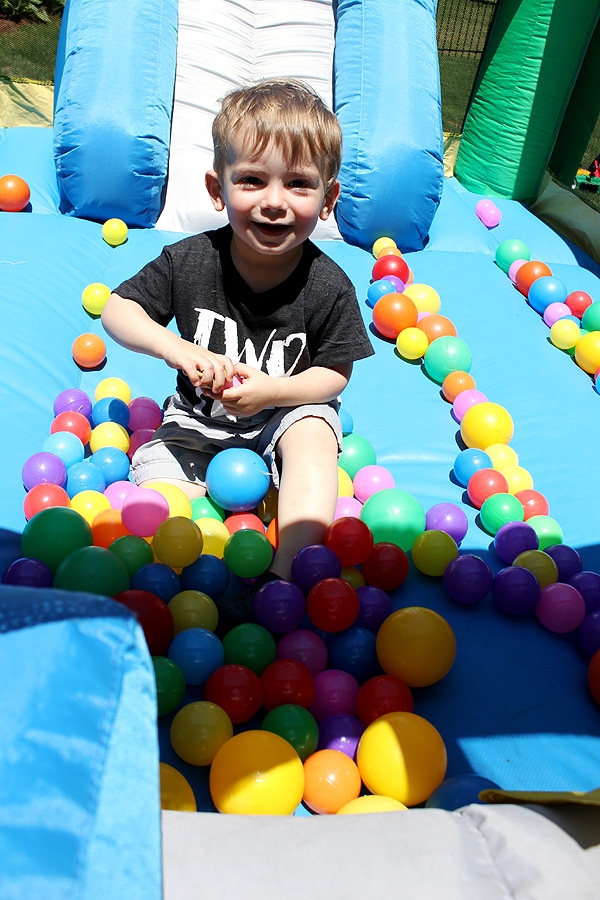 6. The Fun 
What do you do to entertain about 10 two year olds? Get a bounce house and throw some balls in there! We were fortunate that a friend actually offered us her bounce house for a very discounted price weeks before Jude's party. We jumped at the opportunity and purchased some additional bounce house balls on Amazon as well. We also had corn hole for the adults and a couple of little tykes cars and a tunnel as well. Between this and all the food (not to mention our playroom inside that the kids seemed to find!) there was plenty to do for everyone.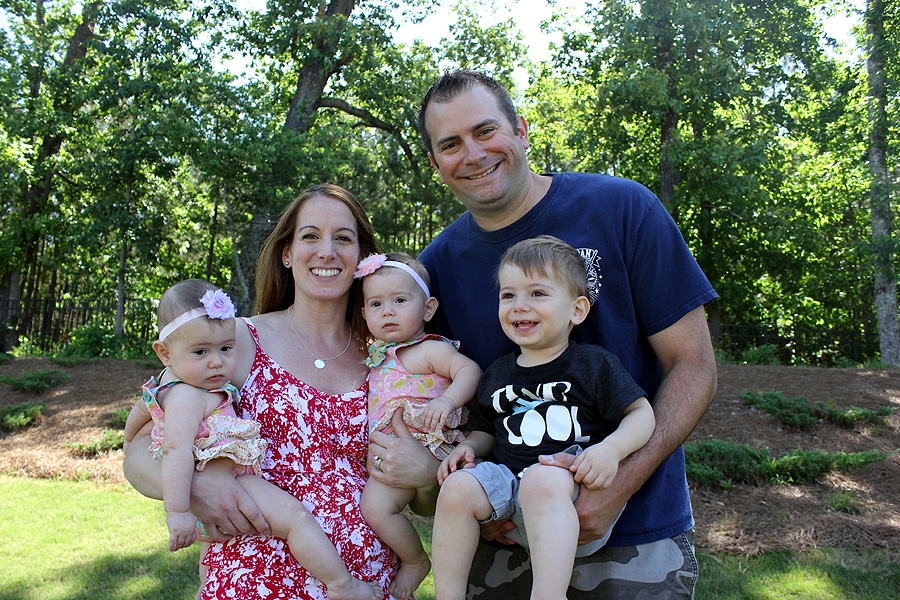 7. The Result
I think its safe to say we all had a great time- especially our sweet boy! It was the perfect day to celebrate Jude turning 2!