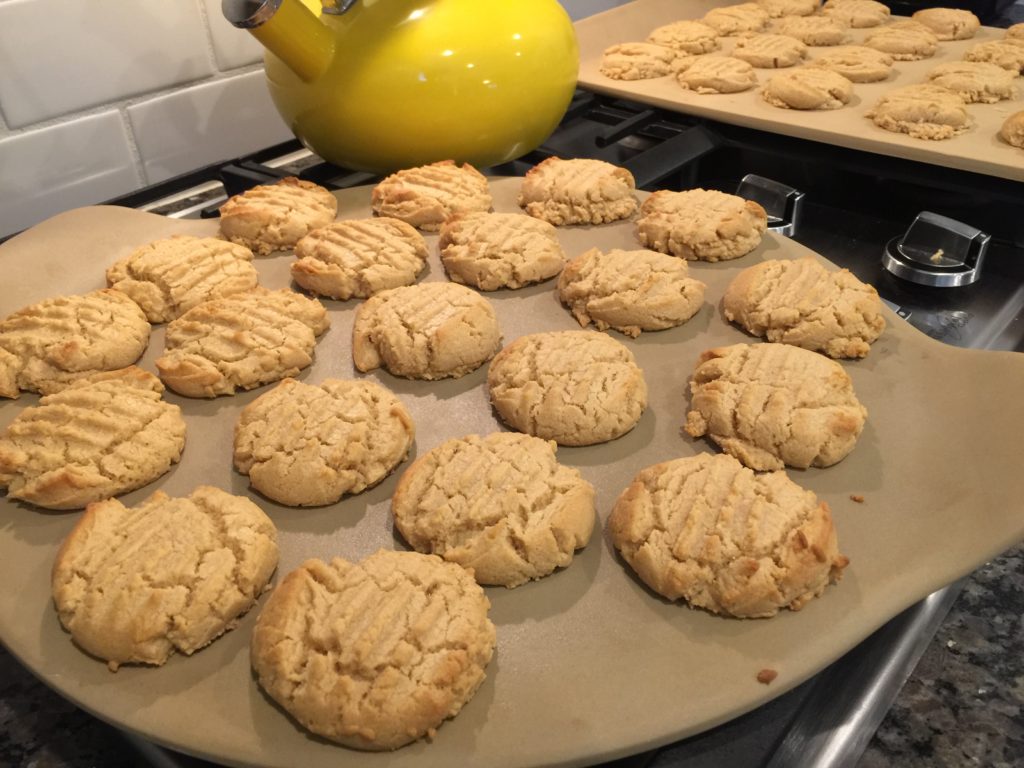 It's birthday week for KH which means homemade cookies every night! Ok, actually two nights but still.. I'm making all of his favs- sugar cookies and peanut butter cookies (basically every variety without chocolate). While we didn't make the sandwiches this time around, if you're looking for a fun and different spin on cookies try it out- it's almost like a homemade version of a do-si-do Girl Scout Cookie. Enjoy!
Cookie Ingredients:
1 cup butter (2 sticks)
1 cup sugar
1 cup brown sugar
2 eggs
1 cup PB
1 tsp. vanilla
3 cups flour
2 tsp baking soda
1/4 tsp salt
Peanut Butter filling: 
1/2 cup pb
4T milk
1 tsp vanilla
3 cups powdered sugar
1. Cream together butter and sugars in a large bowl. Add eggs, one at a time, beating well after each addition. Blend in pb and vanilla.
2. Sift together (I don't believe in sifting) flour, baking soda and salt.
3. Stir into creamed mixture. Form dough into 1″ balls. Place on greased cookie sheet 2″ apart. Flatten with floured fork to make "hatches". Bake at 375F for 8 minutes or until brown.
4. Let cool, get your filling on.
*Recipe yields about 60 single cookies