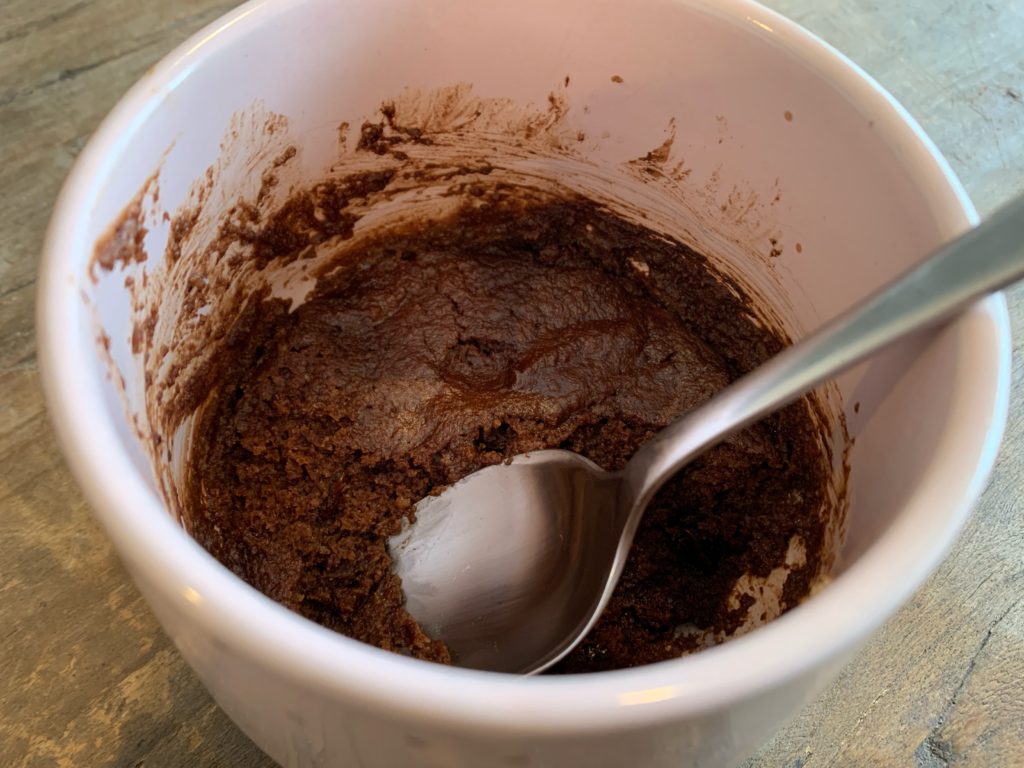 For a healthier take on dessert… try this homemade mug treat! As usual I started diving in before I could even snap a picture. ?? Serves one.
Ingredients
6 tbsp almond flour
1 tbsp cocoa powder
1 tbsp coconut sugar or sugar of your choice
1/8 tsp salt
1/4 tsp baking powder
3 tbsp milk of choice, I prefer almond milk
1/4 tsp pure vanilla extract
1 tbsp chocolate chips (regular, dairy, or sugar free)
Mix all ingredients together in a mug and microwave for roughly 50 seconds. Eat warm on its own or top with some dairy free dessert! So yummy!
Original recipe available here.