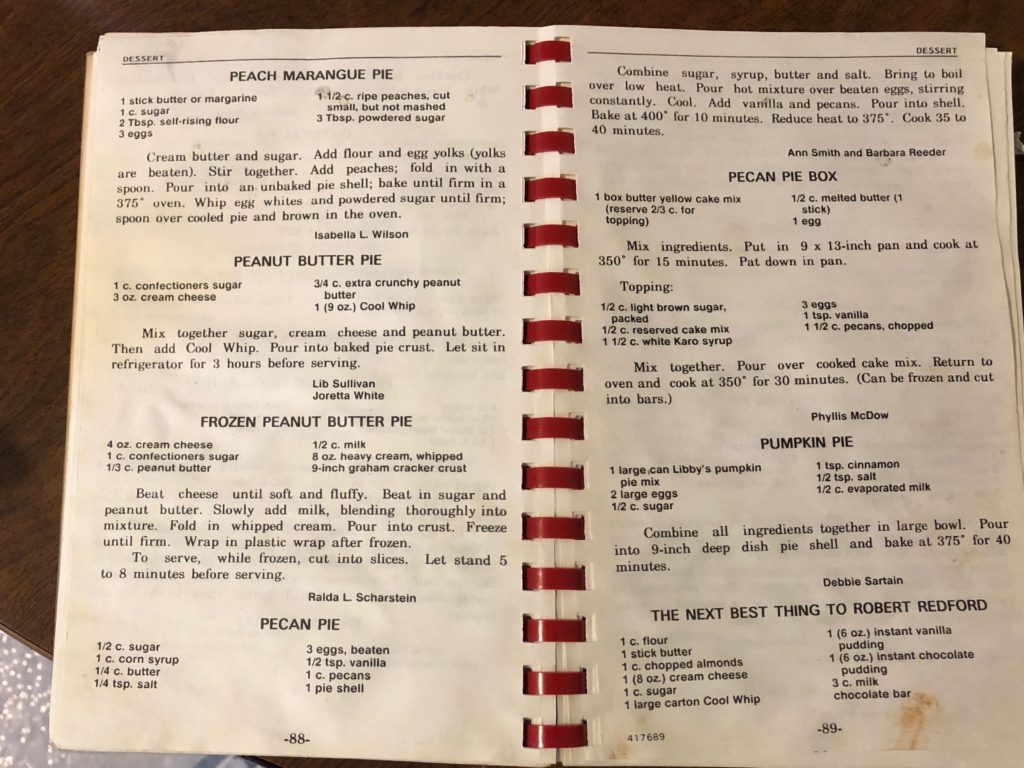 The best pecan pie recipe you will ever use along some others I'm dying to try. A friend sent me this pic last Thanksgiving when I was looking for a yummy and easy pecan pie recipe and I have been using it over and over ever since. Enjoy Peach Meringue Pie, Peanut Butter Pie, Frozen Peanut Butter Pie, Pecan Pie, Pecan Box Piece, and Pumpkin Pie.
Pecan Pie
INGREDIENTS:
1/2 cup sugar
1 cup corn syrup
1/4 cup butter
1/4 tsp. salt
3 eggs beaten
1/2 tsp vanilla
1 cup pecans
1 pie shell
DIRECTIONS:
Combine sugar, corn syrup, butter and salt in pan. Bring to boil over low heat.
Pour hot mixture over beaten eggs, stirring constantly.
Cool.
Add vanilla and pecans.
Pour into pie shell
Bake at 400 degrees for 10 minutes.
Reduce heat to 375 and beak for 25-40 minutes.
Enjoy!