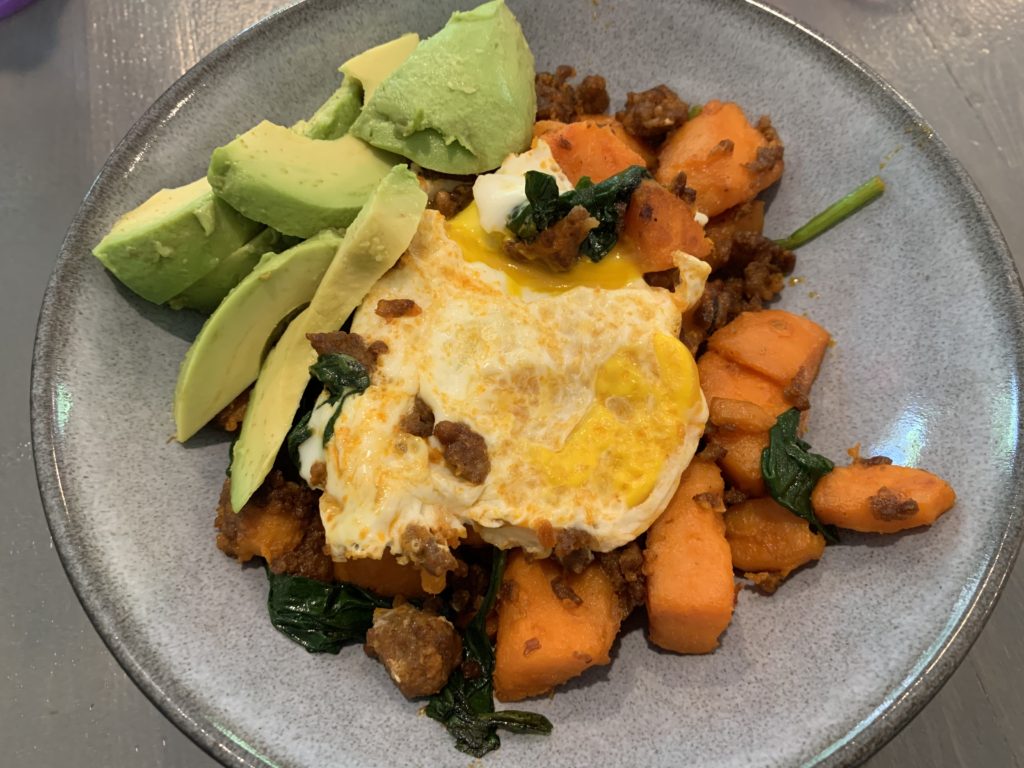 Ingredients:
Avocado oil
3 sweet potatoes
1/4 onion
3-4 slices bacon
1 lb chorizo
salt and pepper (to taste)
2 cups spinach
Eggs, 1 per person (3-4)
Directions:
Peel sweet potatoes and chop into small cubes
Chop 1/4 white onion
Take out skillet and add about 2-3 TBSP avocado oil on medium heat
Add sweet potatoes and onion to skillet and cook until soft (stirring often)
Cook bacon and then crumble into bacon bits and set aside
When the sweet potatoes are soft, top with salt and pepper
Add chorizo to skillet and cook all the way through
Add spinach and mix until cooked
Remove hash and put into individual bowls/plates for eating
Cook eggs (1 per person) in the same skillet and flip (I like mine over easy)
Top each hash with 1 egg
Sprinkle bacon bits on top.
Top with salsa verde, avocado, cilantro or hot sauce if desired. Enjoy!
Serves about 4 people.