So it's been a long time since I've posted… a long time. A "I've had a baby since my last post" long time but hey, I'm doing my best. It's also been a long time since I've cooked or baked or done pretty much anything in the kitchen so I was super excited to get busy baking for Christmas. While this may be more appropriate as a summer dessert as opposed to a Christmas pie the taste makes up for the the mismatch in season- its soooo yummy. So enjoy!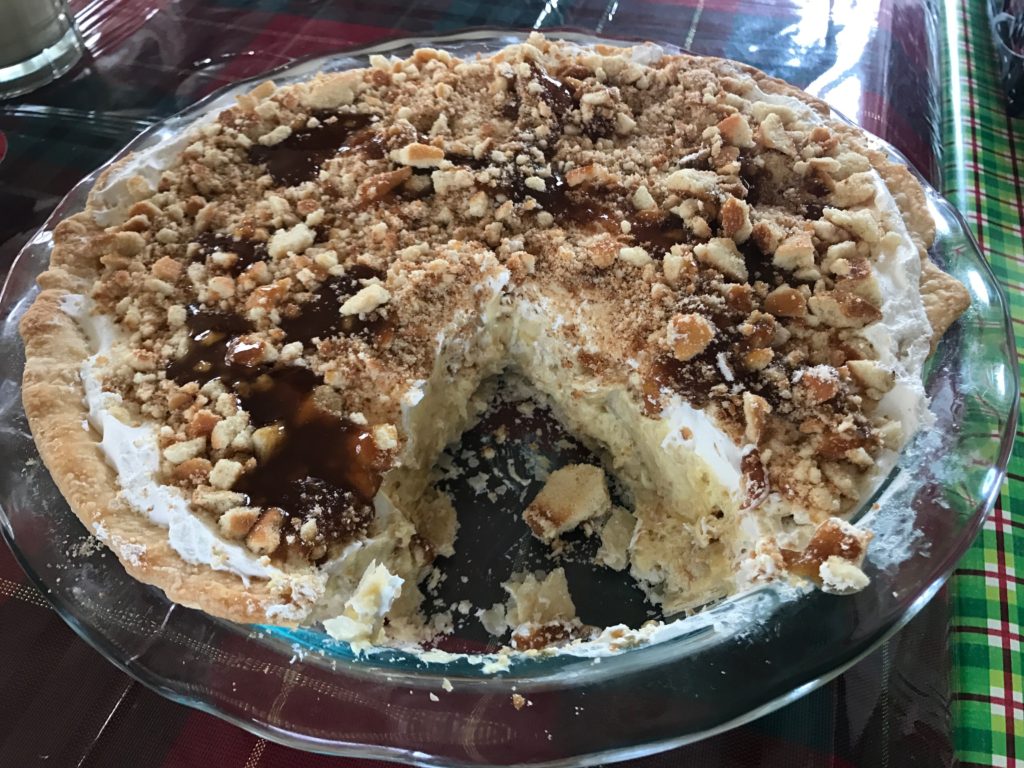 Ingredients:
1 9 pinch pie crust, prepped, baked and cooled
2 C chopped vanilla wafers
2 small bananas
1 8oz tub Cool Whip, divided
1½ C milk
1 5.1oz box instant vanilla pudding
juice from one lemon
Caramel sauce for drizzling
Instructions:
Slice the bananas into thin slices and then toss with the lemon juice. The lemon juice will prevent them from turning brown as fast as they normally would.
Prepare the filling. Whisk together the 1½ C milk and pudding mix. Mix in half of the cool whip. Mix in 1 C of the vanilla wafers and then the bananas. Scrape into the cooled crust. Refrigerate for 10-15 minutes or until set.
Top with the remaining Cool Whip, using a rubber spatula. Sprinkle with the remaining vanilla wafers and then drizzle with the caramel sauce.
Original recipe available HERE.