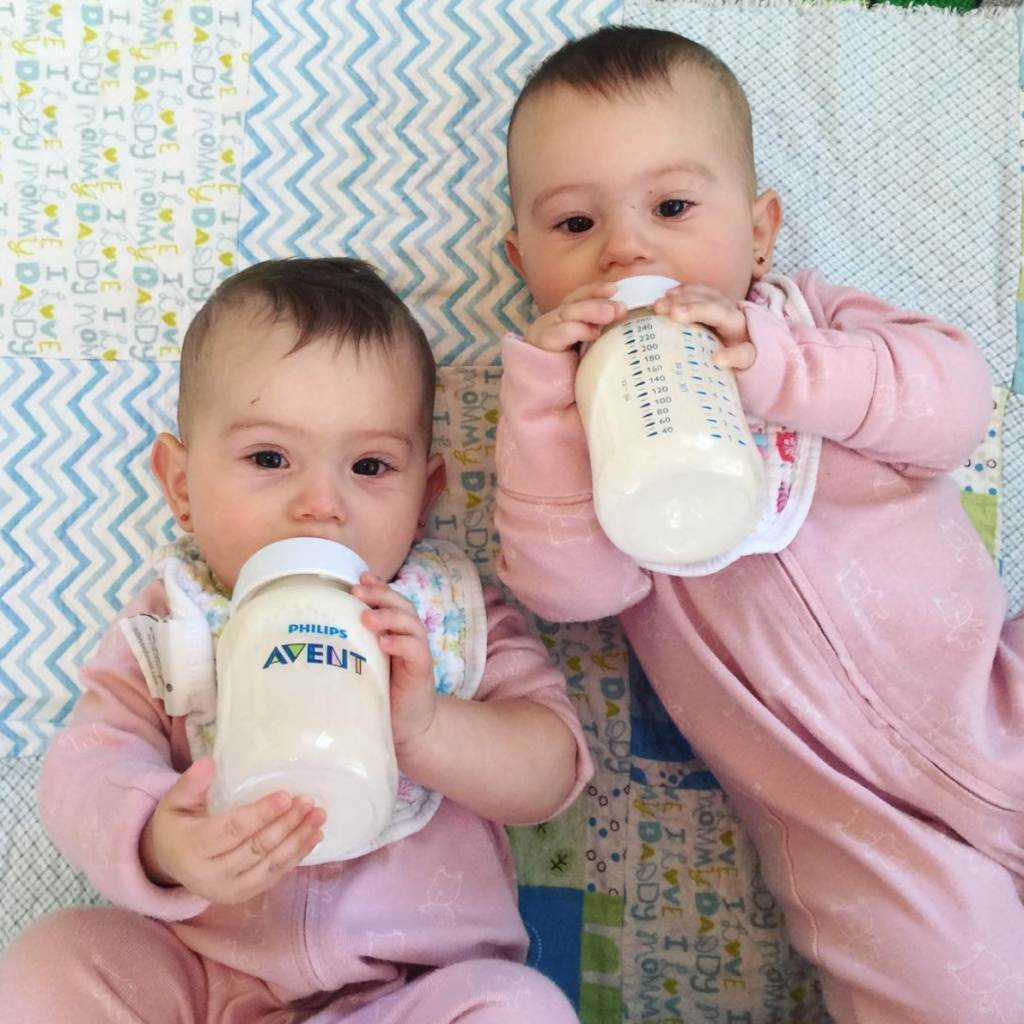 This has been a pretty incredible week- life changing to say the least! If you've ever dealt with a baby (or babies) with reflux you can certainly relate!
When our girls were born they started Similac NeoSure to help get their weights up. After about 2 months we went to Similac Advance. We quickly then switched to Similac Sensitive. Why all the changes? REFLUX. It really is one of those things that makes you feel helpless, frustrated, sad and overwhelmed all at the same time. There are different types of reflux. Our girls started with the spitting up phase (which basically resulted in one or both throwing up their entire bottle immediately after finishing it) and then silent reflux where they would constantly push away their bottles and struggled to even get 2 ounces down at each of their feedings.
After trying two different medicines and switching formulas I went to one of my mommy boards (twin moms to the rescue!) and begged for help. The result.. Similac Alimentum. It's a different formula I hadn't heard of .. more expensive and it definitely has a different smell to it that reminds you that your baby is drinking something man made but IT WORKS. It works! After a week of mixing it with their previous formula (so we could slowly get them used to the new taste) our girls are finishing their bottles and wanting more. With over 4 months left of formula this has already become a game changer for us. (Not to mention the girls also started holding their bottles on their own this week as well!)  I can't get over the difference and in just a short time. We've even stopped their medicine completely. So if you've got a baby with reflux give Alimentum a try – it just might change your life.