The perfect Christmas dessert. Serve with vanilla ice cream for best results. Enjoy!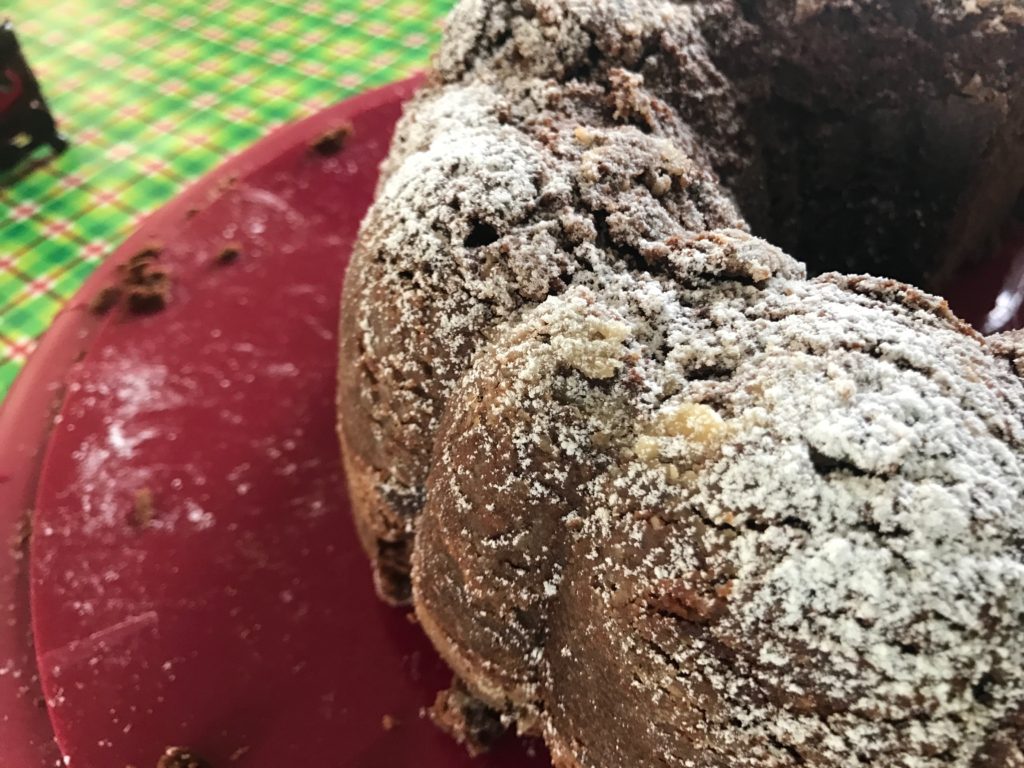 Ingredients
2 sticks softened butter
8 oz sour cream
3 cups sugar
6 eggs
1 teaspoon vanilla extract
2 1/4 cups cake flour
1 teaspoon baking powder
3/4 cup unsweetened cocoa powder
Directions
**Let eggs and butter sit out for an hour before you start if possible.
Preheat the oven to 325 °F. Grease and flour a 10-inch Bundt pan generously.
Using an electric mixer, cream together the butter, sour cream and sugar for 5min. Then add the eggs, 1 at a time, beating well after each addition. Add the vanilla.
In another bowl, stir together the flour, baking powder and cocoa. Add 1/2 the flour mixture to the creamed mixture, beat well, add the remaining 1/2 flour mixture, and continue to beat at medium speed for 2 minutes.
Pour the batter into the prepared pan and bake for 1 hour 15 minutes. Continue to bake for an additional 15 minutes if necessary, but do not open the oven to check the cake for at least 1 hour.
Original recipe available HERE.