For the past couple of weeks we've been hosting our community group at our home. We've made a lot of our favorite recipes but this week I decided to try something a little different. A neighbor posted a picture of a fruit pizza she made with her kids and I knew that this would be the perfect summer treat. Enjoy!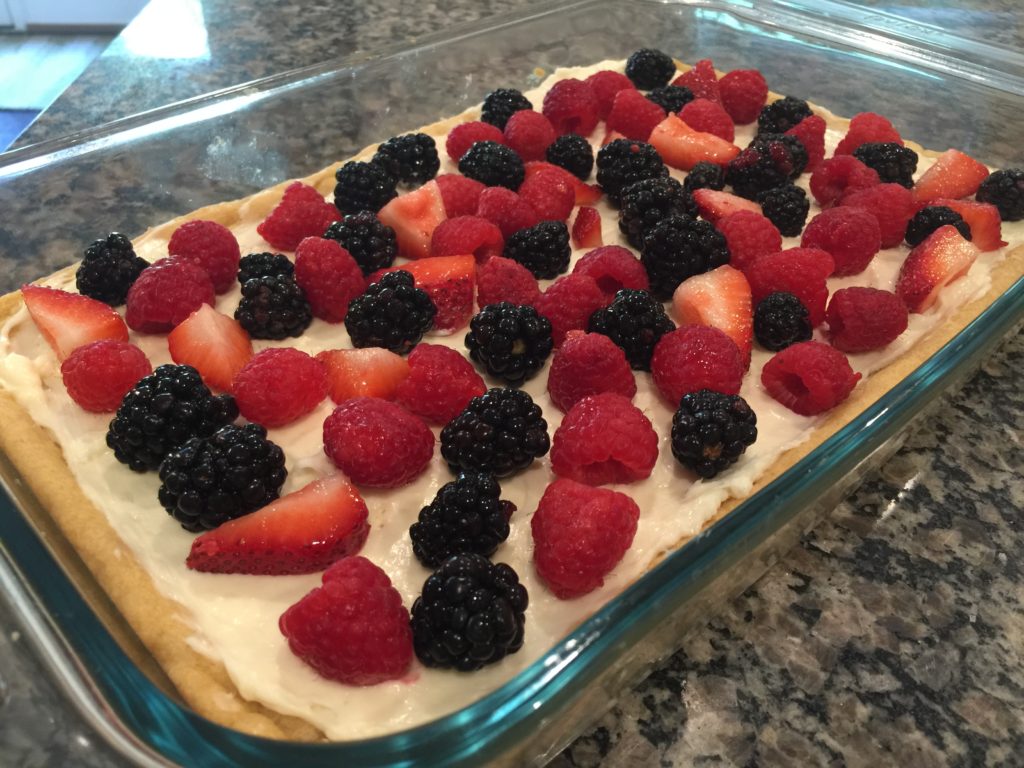 Ingredients
1 roll (16.5 oz) Pillsbury™ refrigerated sugar cookies
1 package (8 oz) cream cheese, softened
1/3 cup sugar
1/2 teaspoon vanilla
1 cup each of fresh berries (we used raspberries, blackberries and strawberries). I also recommend using kiwi if available.
Steps
Heat oven to 350°F. Spray 12-inch pizza pan (or 13×9 pan) with cooking spray. In pan, break up cookie dough; press dough evenly in bottom of pan to form crust. Bake 16 to 20 minutes or until golden brown. Cool completely, about 30 minutes.

In small bowl, beat cream cheese, sugar and vanilla with electric mixer on medium speed until fluffy. Spread mixture over cooled crust.

Arrange fruit over cream cheese. Refrigerate until chilled, at least 1 hour. T

To serve, cut into wedges or squares. Cover and refrigerate any remaining pizza.
Original recipe available here.