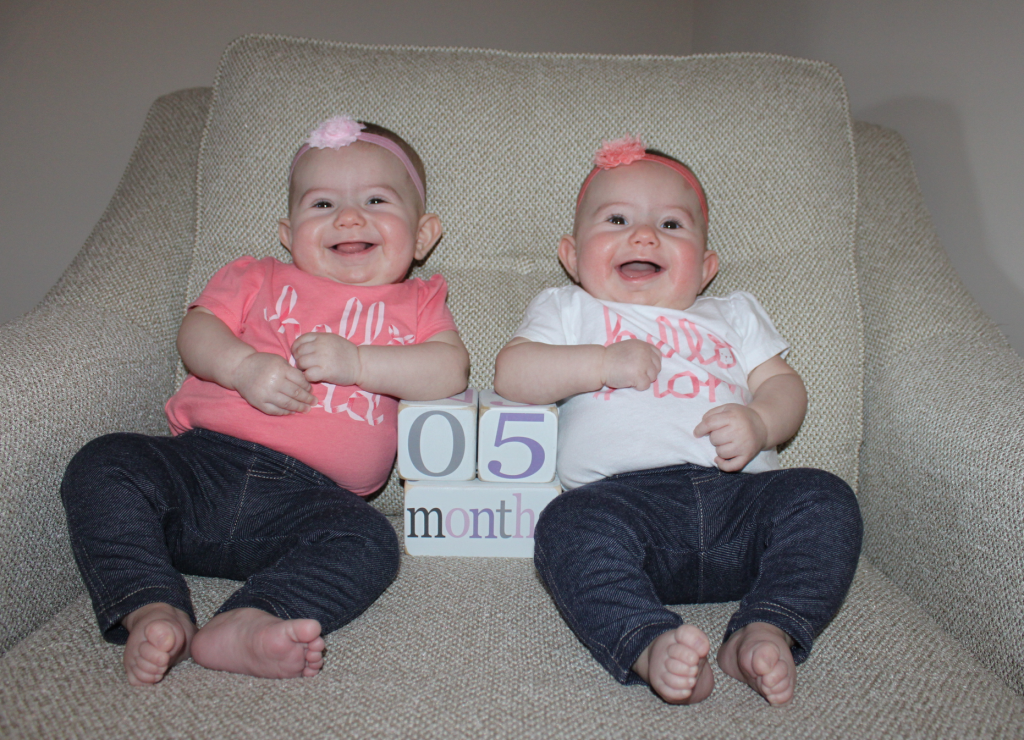 Happy 5 months baby girls! You are growing up so fast! This last month really flew by. The girls are getting more and more expressive, constantly smiling and giggling. Sloane is the first to smile but Maisie finds the simplest things to be the funniest. Yesterday they moved classrooms to the "older babies" room and are no longer with the new babies. Maisie is working hard to roll from her back to her belly but she can only make it halfway so far. Sloane loves to suck her right thumb at any given moment no matter if she is awake or sleeping. Both will still take a paci but only on occasion.
The girls are on the same feeding schedule as they were at 4 months so no changes there. Still sleeping great and all through the night around 11.5 hours every night. They are still wearing 6 month pjs and 3-6month onesies fit them the best. We still have them in some 3 month clothes but we are about to retire all of those. Their pants range from 6 month to 9 month pants depending on size and if they were bought new or are hand me downs (I believe the hand me downs must have shrunk some already).
I'm constantly amazed at how much joy these two bring to our family of five (six with Toby!). We are beyond blessed!