I am finally starting to feel like myself again! After weeks of exhaustion and morning/all day sickness, I've hardly cooked at all, let alone bake. Today my hubby and I spent the day resting (as we are both trying to get over a cold) and then shopping- a treat for my upcoming birthday next week. His one request at the end of the day was that I make these sugar cookies.. and considering his birthday is just around the corner as well I could hardly say no! Enjoy the easiest (and yummiest) sugar cookies around!
Ingredients (I usually half this recipe to make around 20-24 cookies)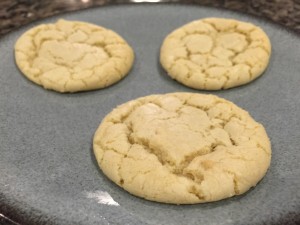 2 3/4 cups all-purpose flour
1 teaspoon baking soda
1/2 teaspoon baking powder
1 1/2 cups white sugar
1 cup butter, softened
1 egg
1 teaspoon vanilla extract
Directions:
Preheat oven to 375 degrees. In a small bowl, stir together flour, baking soda, and baking powder. Set aside.
In a large bowl, cream together the butter and sugar until smooth. Beat in egg and vanilla.
Gradually blend in the dry ingredients.
Roll rounded teaspoonfuls of dough into balls, and place onto ungreased cookie sheets.
Bake 8 to 10 minutes in the preheated oven, or until golden. Let stand on cookie sheet two minutes before removing to cool on wire racks.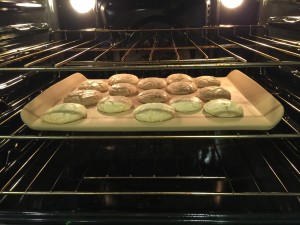 Original recipe available here.