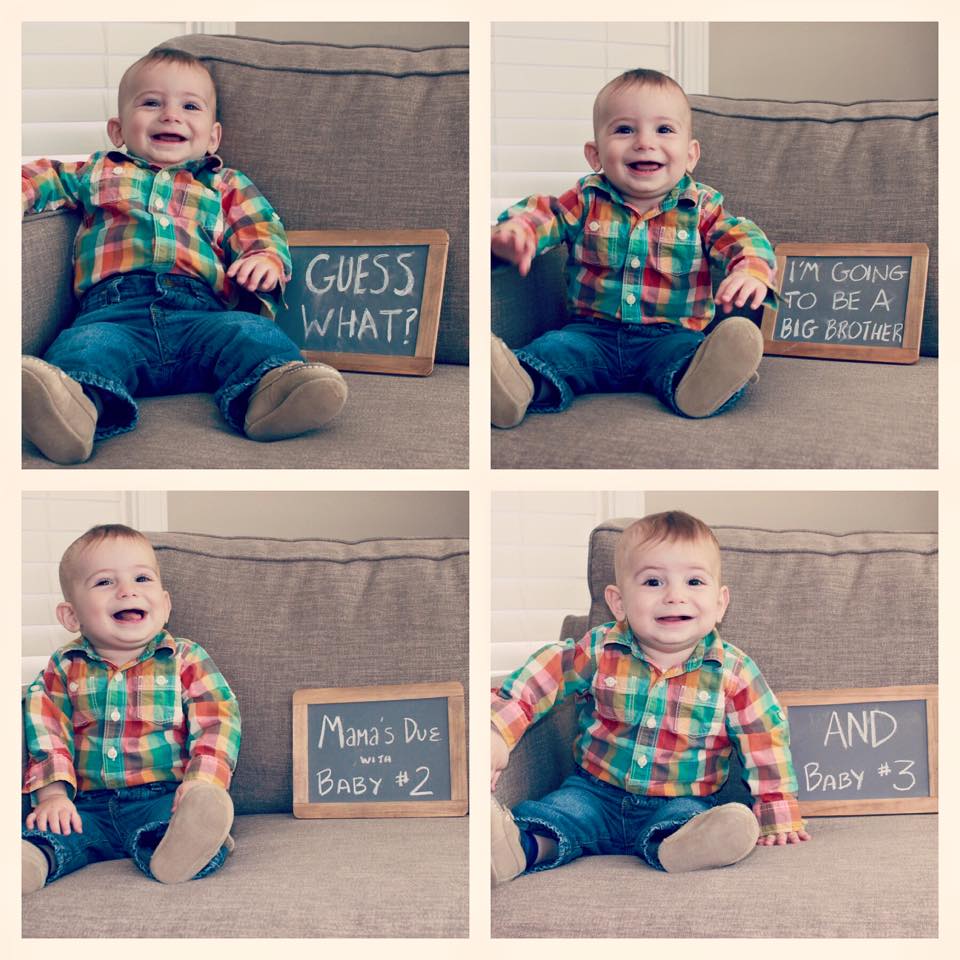 We have some exciting news in the Harvey Home! We are adding not one, but two more Harveys to our family! That's right- we are expecting TWINS and we couldn't be more excited! I am officially 10 weeks now and the morning (aka all day) sickness has been pretty intense so its been pretty tough to for me to make it through the day by day, let alone cook or post on the blog lately- so forgive me for my tardiness these last few weeks. While I can't promise any new recipes in the very new future (I'm living on cereal these days) I will be posting more about pregnancy with multiples and preparing to go from a family of 3 to a family of 5.
Here are the answers to the common questions I've gotten so far..
I'm 10 weeks and due October 26. Praying we make it close to our due date but we will be prepared early and definitely expect to meet our babies by mid October. (Average delivery for twins is at 35 weeks but we are praying to beat those odds!)
No, we don't know if they are identical or fraternal yet… and while my doctor did confirm that they are in two different sacs that doesn't necessarily mean they are fraternal. They could still be identical.
Yes, twins are common on my side of the family. And yes, I was surprised to find this out once we told my parents the news and my mom told me about our long family history of twins. I had NO clue.
Yes, we will find out the genders! We are planners and I've got lots of planning to do! Not to mention we need to figure out their names.. goodness.. we were still talking about baby names in the delivery room with our little man! It's so hard to name a human!
No, I don't feel great (i.e. the all day sickness mentioned above) and yes I'm exhausted but hey- I've got a 10 month old, an injured pup at home (more on that later), a husband who has been going above and beyond these last few weeks, a home and full time job to take care of- not to mention friends and family to keep in touch with and share these joy-filled moments with. So I don't feel great but I'm hanging in there!
Yes, we are OVERJOYED at the idea of adding two more to our home in just 7 short months. It's going to be a wild ride but we are excited and blessed and can't wait to take on this next adventure. I hope you'll join us 🙂
So more to come on pregnancy, babies, and now… multiples!